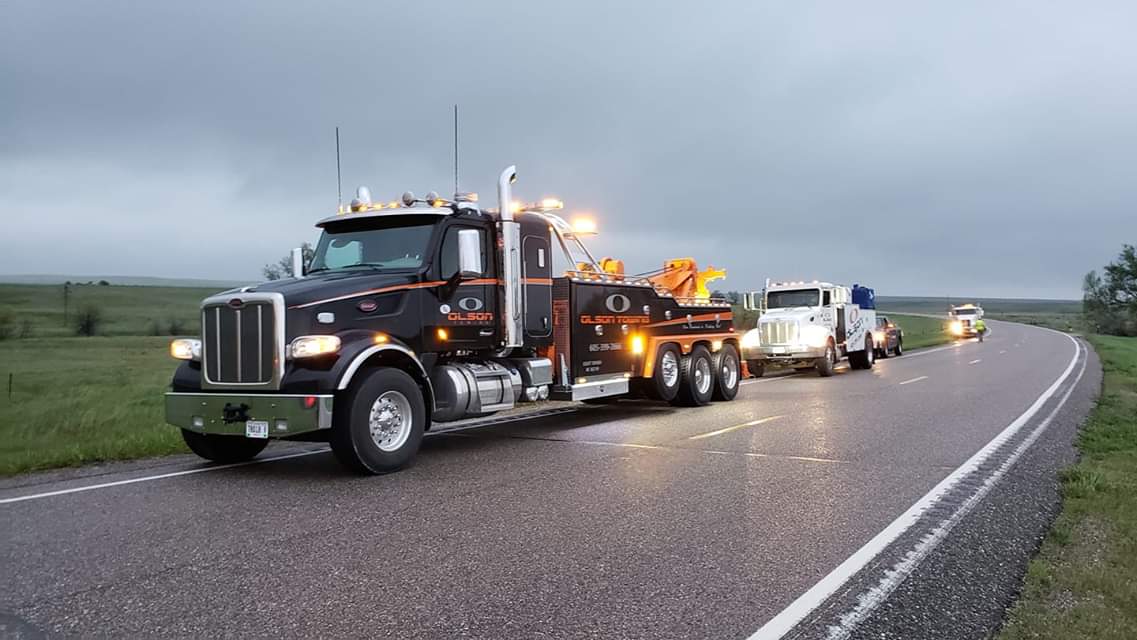 MOST RELIABLE IN ROADSIDE ASSISTANCE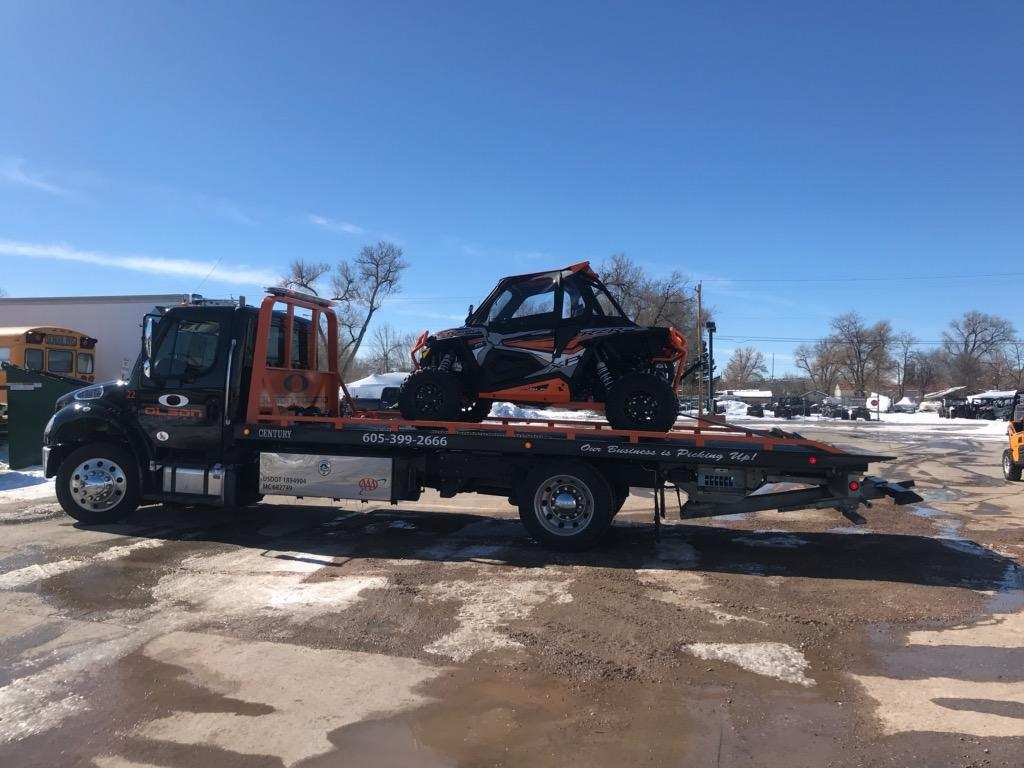 NO JOB IS TOO BIG OR TOO SMALL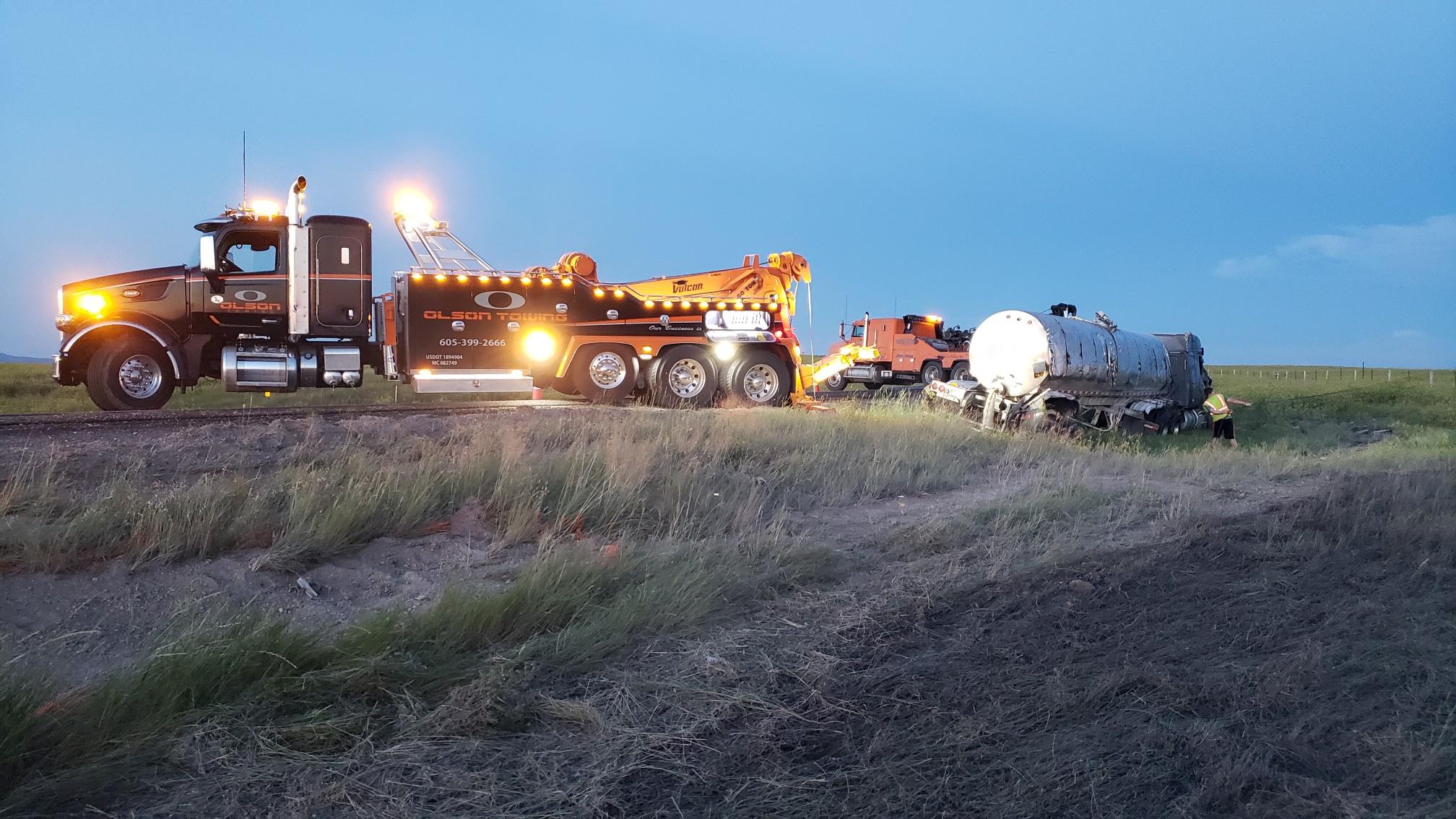 Your First Choice for
24-Hour Towing!
24-Hour Towing Company
in Rapid City, SD
---
Welcome to Olson Towing! You won't find a more reliable or professional car, semi-truck, boat, and motorcycle towing company anywhere in the area. We offer complete roadside assistance, including jump starts, tire changes and more. At Olson Towing, we're always here for you, guaranteed! Contact us anytime for service.
Your First Choice for 24-Hour Towing
Since 1992, Olson Towing has been serving Rapid City, SD and all of the surrounding areas, including Pennington, Green Valley, and Box Elder, SD—up to 100 miles. We are proud to have such an impressive reach, and we are committed to providing outstanding services to all. At Olson Towing, we understand that accidents and other emergencies can happen at any time. No one ever plans for their car to break down in poor weather or for another driver to drift into their lane. Regardless of what unplanned event takes place, if you're in need of towing services or emergency roadside assistance, Olson Towing has you covered. At Olson Towing, we offer 24-hour towing for Rapid City, SD and beyond. To us, 24 hours means 24 hours: it's our promise to you.
Our drivers are certified, uniformed, reliable and ready to help you at a moment's notice. At Olson Towing, we are dedicated to providing the best possible service in Rapid City, SD to ensure your safety. Olson Towing is one of the most trusted towing company options in the area. Best of all, no towing job is too big or too small. Our drivers can help you with anything from semi-truck towing and crane moves to boat towing or motorcycle towing. With over 22 properly maintained tow trucks and numerous expert drivers, Olson Towing is your local, reliable source for quick services. Here are just a few more reasons why Olson Towing goes beyond the competition:
We have the experience and supplies necessary to handle any type of emergency, from boat towing to motorcycles.
We are a WreckMaster certified towing company.
Olson Towing has a longstanding A-plus BBB rating.
We offer round-the-clock towing services and roadside assistance.
We can help no matter what the problem—from semi-truck towing to changing a flat tire.